It takes a real man to admit when he was wrong. And folks, I was wrong. Earlier this year I wrote about how I was ready to declare Aaron Judge a phenom. To my pleasant surprise, I couldn't have been more off base.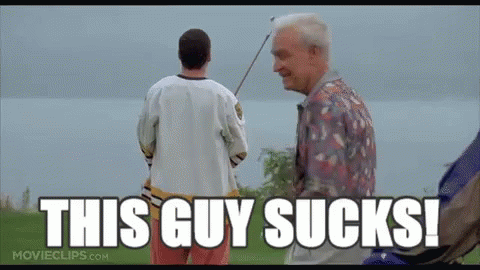 When I wrote that blog two months ago, Judge was hitting .329 and led the MLB with 30 home runs. Since then, Judge is hitting .179 with just 7 home runs. Yesterday, Judge was benched in the Yankees series opener vs. the Cleveland Indians and he's likely to be benched again today. Talk about a meteoric rise and fall.
Judge's slump wasn't for nothing though, as he set the MLB record for most consecutive games with a strikeout (37)! Congratulations Mr. Judge!
There's no denying that Judge can hit the ball as far as Uncle Rico can throw a football. Over mountains, a quarter mile, and any other unit of measurement that translates to "really far". In the first half of the season, Judge was going back and forth with Giancarlo Stanton for the MLB lead in home runs. Since then, Judge has regressed while Stanton has continued a torrid pace. But make no mistake, the power potential has not disappeared.
What has happened, is that teams have started to figure him out. It was only a matter of time. Don't tell Aaron Judge, but he can't exactly hit a high fastball. Judge has a significant uppercut which makes it very hard for him to square up high-velocity pitches. That's why you see Judge foul off so many pitches vs. Joe Kelly, Craig Kimbrel, etc. Eventually, however, he will swing through that pitch, which is why he strikes out so much.
Don't get me wrong. Judge is still scary. His swing is easy to fix and he won't slump forever. But there's no way he's a .300 hitter who will hit 40+ bombs every year. The home runs will be there, but it's hard for me to see Judge hitting above the .260 mark moving forward.
So yes, I admit that I was wrong. Aaron Judge is not as good as I once believed. Sure, he will have highs and lows. He will cause me a lot of strife when he hits balls that reach their apex when they're sailing over the Green Monster. But for now, he's more likely to whiff than make contact. Someone tell the Judge's Chambers ticket holders to take off their wigs and robes because for now, court is adjourned.